How to Take WhatsApp Backup? A Step-by-Step Guide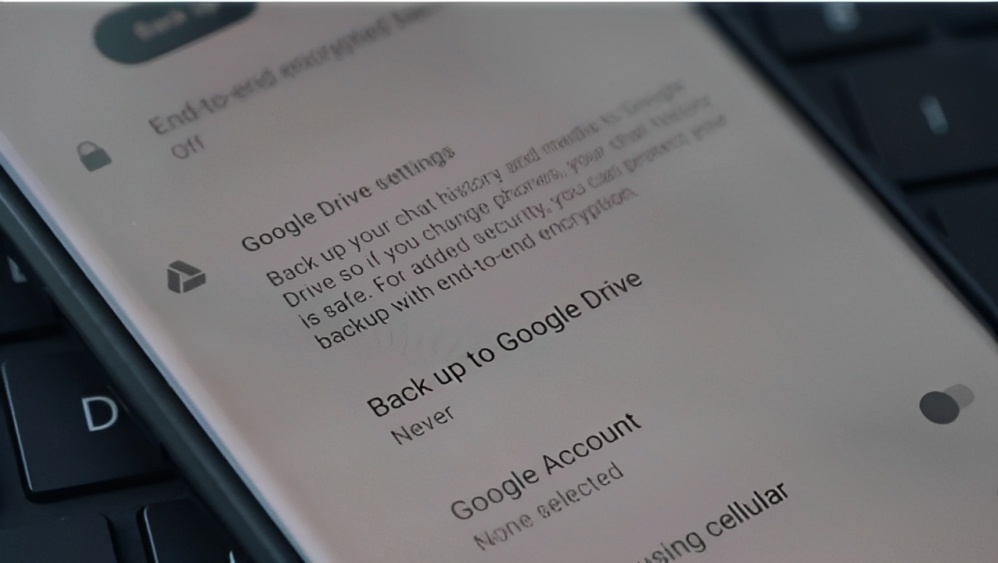 As we increasingly rely on our smartphones to manage our daily communications, the importance of backing up data cannot be overstated. Among the apps we frequently use, WhatsApp stands out as one of the most popular messaging platforms worldwide. WhatsApp has become a staple for instant messaging and is widely used for personal and professional communications. It's not just about text; we share photos, videos, documents, and more through WhatsApp.
For many, it's the primary means of communication. Thus, keeping a backup of WhatsApp conversations is essential. This guide on how to take WhatsApp backup covers everything you need to know about WhatsApp backup, breaking down the process into simple, manageable steps.
1
Understanding WhatsApp Backup
Before diving into the backup process, let's understand what WhatsApp backup includes. A WhatsApp backup comprises your chat messages, photos, videos, voice messages, documents, and your WhatsApp contacts. It doesn't include the app itself or your call history.
WhatsApp primarily utilizes Google Drive for Android devices and iCloud for iOS devices to store backups. The backups are incremental, which means that only the new messages and files added since the last backup are saved. This speeds up the process and saves storage space.
2
Setting up Backup on Android
Step 1: Link Google Account
Before starting the backup process, ensure you are logged into your Google account. WhatsApp uses Google Drive to store your chat backups. Open your device settings > Accounts, and check if your Google account is linked. If not, add your Google account.
Step 2: Open WhatsApp Settings
Launch WhatsApp and tap on the three dots at the top right corner to open the menu. From there, select 'Settings'.
Step 3: Access Chats
Within Settings, you will see various options. Tap on 'Chats'.
Step 4: Chat Backup
Now, select 'Chat backup'. Here you will find options to backup, the Google account information, and settings related to backup frequency.
Step 5: Choose Backup Frequency
It's advisable to set up an automatic backup frequency. Tap on 'Back up to Google Drive' and choose a frequency that suits you (e.g., daily, weekly, monthly).
Step 6: Select Account and Backup
Choose the Google account you want to use for backup. You can also choose to include videos in your backup. Remember that including videos will require more storage space. Finally, tap 'Back Up' to initiate an immediate backup.
3
Setting up Backup on iOS
Step 1: Sign in to iCloud
Ensure you are signed into your Apple ID and have iCloud set up. Go to iPhone Settings > [your name] > iCloud, and scroll down to find WhatsApp and make sure it's turned on.
Step 2: Open WhatsApp
Launch WhatsApp and tap on 'Settings' in the bottom right corner.
Step 3: Select Chats
Within Settings, tap on 'Chats'.
Step 4: Chat Backup
Now, choose 'Chat Backup'. Here you can select if you want to include videos in the backup.
Step 5: Auto Backup
You can set up automatic backups by selecting 'Auto Backup' and choosing a frequency.
Step 6: Backup Now
If you want to make an immediate backup, tap 'Back Up Now'.
4
Restoring a Backup
To restore WhatsApp data, you need to reinstall WhatsApp. After the installation, it will prompt you to restore messages and media from a backup. Just follow the on-screen instructions.
5
Moving Backup Between Android and iOS
Switching between Android and iOS can be challenging because WhatsApp doesn't support direct backup transfer between different operating systems. However, third-party applications like Dr.Fone, MobileTrans, or Backuptrans can help transfer WhatsApp messages between Android and iOS.
6
Wrapping up
Keeping your WhatsApp data safe through backups is essential. Whether you are using an Android or iOS device, the process is simple and user-friendly. Remember to choose an appropriate backup frequency to make sure your recent data is always secure. Also, keep in mind the storage requirements, especially if you're backing up large media files. With your data backed up, you can have peace of mind knowing your important conversations are safe.
Also, for more information on WhatsApp, check out our blog on 13 WhatsApp message tricks and tips for beginners.
FAQ's about How to Take WhatsApp Backup
How much storage is needed for backups?
The storage needed depends on the size of your WhatsApp data. Remember, Google Drive provides 15GB free storage and iCloud offers 5GB for free.
Can I access the backup files?
WhatsApp backups on Google Drive and iCloud are hidden and can't be accessed or read outside of restoring them through WhatsApp.
What happens if I change my phone number?
If you change your phone number but still use the same phone, you can still access your backups by verifying the new number and restoring the data.
About This Article
Hardik Jethva is an experienced author of the BestCheck family. Working from scratch, he has developed an amazing interest in testing and writing about different products in a transparent manner. His writing skills got more audience for BestCheck. Apart from his professional life, Hardik has his eyes on travelling, meditation, eating healthy food, socializing with people, and car rides.
This article has been viewed 218 times.